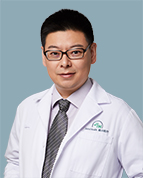 Kai YIN, MD, PhD
Department:

Jiahui International Cancer Center
Breast Institute

Location:

Jiahui International Hospital

Languages:

普通话,  English
Dr. Kai YIN currently serves as a surgeon (specialty in breast surgery) in Jiahui Health. He received his PhD degree in Oncology from Shanghai Medical College of Fudan University. Prior to joining Jiahui Health, Dr. Yin worked as an attending physician in the Department of Breast Surgery at Renji Hospital affiliated to Shanghai Jiao Tong University School of Medicine. He learned the diagnosis of breast cancer, surgical techniques and the idea of multimodality therapy in surgical care during his PhD studies and his work at Renji Hospital. He specializes in minimally invasive needle breast biopsy, tumor excision, breast-conserving surgery, radical mastectomy, and breast reconstruction.

Dr. Yin has published papers on the basic research of breast cancer and related multimodality therapy in journals like Oncotarget and Onco Targets and Therapy. While working at Renji Hospital, he was responsible for the application for research projects supported by the Shanghai Science and Technology Committee and the National Natural Science Foundation of China. He undertook the task of compiling the national continuing education textbook Progress in Clinical and Basic Research of Breast Cancer for many years and reviewed papers for many academic journals both in and abroad. In addition, he was responsible for the initial visit in a clinical trial evaluating the prognosis of Stage IV breast cancer after surgery and participated in several clinical trials of chemotherapy.

Dr. Yin attended many overseas academic conferences on behalf of his institutions. He was also an experienced simultaneous interpreter. He received international visiting scholars and experts during their visits and international academic exchanges. In surgical teaching, Dr. Yin taught undergraduates English and supervised international surgery students. He represented Shanghai in the 2018 Chinese Young Physician Breast Cancer Surgery Video Contest.