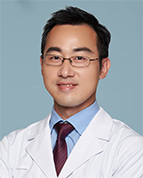 John ZHAO, MD
Department:

Location:

Jiahui International Hospital (Shanghai)

Languages:

普通话,  English
Dr. John ZHAO is an anesthesiologist in Jiahui Health. Dr. Zhao graduated from the Medical College of Soochow University with master degree in Clinical Medicine. Before joining in Jiahui, Dr. Zhao worked as an anesthesiologist at the Shanghai Sixth People's Hospital affiliated to Jiao Tong University. Dr. Zhao has worked with all the clinical departments and provided anesthesia services for them, in particular the department of general surgery, neurosurgery, orthopedics, E.N.T., plastic surgery, OB/GYN, and etc., especially specializing in the anesthesia for orthopedic surgery for advanced-age people and emergency of obstetrics.

Dr. Zhao is nationally well-known in the field of ultrasound-guided regional anesthesia after being involved in more than 15,000 clinical cases. He is particularly good at nerve block for limbs, trunk and the pain management guided by ultrasound. Dr. Zhao is experienced in cancer pain management, able to assess and treat cancer pain. Specifically, he can perform specialized, ultrasound-guided nerve blocks to reduce pain in cancer patients who have abdominal pain, thoracic pain, pelvic pain, upper limb pain, lower limb pain, hip pain and perineum pain.

He is an excellent speaker of the Regional Anesthesia Group, Chinese Medical Association of Anesthesiology. In 2013, he won the championship in the first session of nerve block video competition held by Regional Anesthesia Group of Chinese Medical Association of Anesthesiology. He was also rewarded the Excellent Youth by the Hospital Development Center in 2016. Dr. Zhao is currently the secretary of Anesthesia Study Group of Joint Surgery Committee under Chinese Research Hospital Association (CRHA).