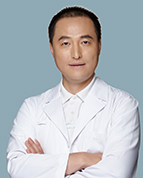 Jeeve CHEN, MD, PhD
Department:

Orthopaedics and Sports Medicine
Surgery

Location:

Jiahui International Hospital

Languages:

普通话,  English
Dr. Jeeve CHEN is an orthopedist at Jiahui Health and is a licensed physician at multiple medical institutes. Dr. Chen has worked as an orthopedist since graduating in 1995. In 2008, he received his PhD in Sports Medicine from Fudan University. Dr. Chen is currently chief physician of Sports Medicine at Huashan Hospital affiliated to Fudan University. He specializes in arthroscopy and minimally-invasive surgery to treat bone and joint (knee, shoulder, hip, elbow and ankle) disease and acute and chronic muscle, tendon, and ligament injuries. His surgical concepts and technique skills have reached international advanced standards.
Dr. Chen's main research focus is on the areas of hip pain and acetabular impingement, shoulder pain and sports injuries, and knee ligament injuries etc. Each year, he pays a visit to many famous international sports medicine centers in Europe and America to engage in academic communication.
Dr. Chen is currently a member of the International Society of Arthroscopy, Knee Surgery and Orthopedic Sports Medicine (ISAKOS), International Society for Hip Arthroscopy (ISHA), European Society for Sports Traumatology, Knee Surgery and Arthroscopy (ESSKA) in addition to being the vice director of the Upper Limb Sports Injury Group of the Chinese Society of Sports Medicine of Chinese Medical Association; the vice chairman of the Sports Medicine Branch of the Shanghai Medical Association. He has received subsidies on multiple occasions for the scientific research from the National Natural Science Foundation of China and the research projects sponsored by the Shanghai Sports Bureau. Based on this, he has published dozens of articles in the well-known domestic and international journals. He has been invited to be a keynote speaker at international conferences in America, Germany, France, Japan, and Korea. Also, he has given presentations at more than 20 national conferences. Dr. Chen is a reviewer of The Journal of Arthroscopic and Related Surgery, American Journal of Sports Medicine, and the Chinese Journal of Sports Medicine.