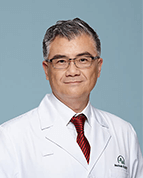 John K. HSIANG, MD, PhD
Department:

General Orthopedics
Surgery

Spine Service
General Orthopedics

Location:

Jiahui International Hospital (Shanghai)

Languages:

普通话,  English,  粵語
Dr. John HSIANG is the President of the Shanghai Jiahui International Hospital.

Dr. Hsiang received his MD and Ph.D. degrees from University of Chicago. He completed his internship and residency training in Neurosurgery at University of California San Diego. Prior to joining Jiahui Health, he served as Director of Neurosurgery at Swedish Neuroscience Institute in Seattle. With his more than 20 years of clinical experience in Neurosurgery, Dr. Hsiang specialized in minimally invasive spine surgery, lateral lumbar interbody fusion, and cervical arthroplasty.

Dr. Hsiang is board certified in American Board of Neurological Surgery, and American Board of Spine Surgery. He is also a member of American College of Physician Executives, American Association of Neurological Surgeons, North American Spine Society and American College of Spine Surgeons.

Moreover, Dr. Hsiang engages in the worldwide Chinese Neurosurgery Conferences and Spine Conferences to enhance the influential and status of Chinese physicians in neurosurgery and spine surgery. Dr. Hsiang is also the Vice Chairman of International Chinese Spine Society and a member of the Orthopedics Committee of the Chinese Association in Non-Public Medical Institutions. He is committed to encourage development and cooperation of Neurosurgery and Spine surgery in China.