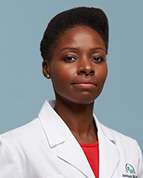 Victoria KING, MD
Department:

Family Medicine
Sexual Health Clinic
Daytime Clinic
Vaccine Adverse Reaction Clinic

7*24 hour daytime consultation
Adult Fever consultation
Weight Management

Location:

Jiahui International Hospital (Shanghai)

Jiahui Health (Shanghai Jing'an)

Languages:

English
Dr. Victoria KING is a family medicine physician in Jiahui Health. Dr. King obtained her medical degree from Warwick University in England, United Kingdom. Prior to this, she had completed her Bachelor's Degree in Biomedical Science at the London Metropolitan University where she achieved an Award for Outstanding Academic Performance. Dr. King went on to complete her qualification in General Practice/Family Medicine by the Royal College of General Practitioners in London, where she has a wealth of experience managing antenatal patients, babies and young families, as well as patients with disabilities. She also has additional experience in Women's Contraceptive Health where she gained her Diploma with the Faculty of Sexual & Reproductive Health in 2012.
As a part of her varied experience, Dr. King spends part of her vocation dedicated to teaching junior doctors, as well as being part of a Mentor Programme to encourage younger students with interest in the Medical Field. Her career has also included roles as a Medical Advisor to large media corporations in the United Kingdom, such as the BBC where she developed her other passion in health promotion.
Dr. King has remained with a continuous License to Practice with the General Medical Council in the United Kingdom since her qualification in Medicine in 2007.